Dear Reader,
We love
history
and archives at diablog.
Besides our own little
treasure chest
and the obvious Wikipedia we have pointed you to a couple of great online archives in the past:
The
NYC Department of Records
is publishing its archive. What a gem!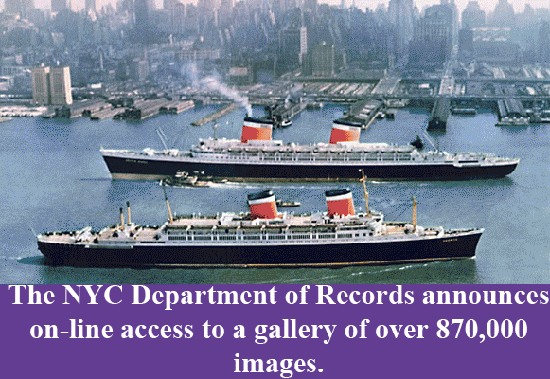 To start browsing, follow this link:
Pete will love the photos and Glynsky might be reminded of his many visits to NYC. Me, I just love it! So far I have been unable to pick mouth watering photos, there are just too many to post here.
The website had been announced a few weeks ago and I have been eager to send you there. But the geniuses had underestimated demand and the archive hasn't been reachable or was very slow. Now it works. Please pardon me, should I be absent for a while now.
Enjoy "old New York",
Engine Room